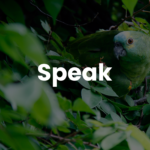 Collision Conference 2022 – Speak Ai
COLLISION | "North America's fastest growing tech conference"
Opening Night | | COLLISION | "North America's fastest growing tech conference"
COLLISION | Collision After Hours | Toronto, 20-23, 2022
Home – Grand Bizarre Supper Club
Collision Conference 2022 In Toronto – Tyler Bryden | Marketing | Research | Analytics | Data Visualization | Psychedelics
YouTube Video
Automated Transcription
Alright, and tell the bride here. We're recording live on scene setting up the collision booth for the day we're exhibiting here.
Let's see if we can get got the speak.
Some stuff going on. No, that's bad cameraman ship. There's Lauren coming our way. And woke up a little bit early, made it through the Toronto traffic to get to exhibit Lauren. Wanna come to home? Hello there, how are you probably peaked a little bit, but that's OK. We're waiting for Vatsal to show up. We were going to go Blazers. Blazers did not work out, but we're here. We're happy we're exhibiting in the AI machine learning section. It's a 1726. See it starting to turn up a little bit. Some music go on. Some people flow in and people are setting up the exhibits. I see Batman over here.
I don't know if you can see that. Wait, let's see.
Where's Batman? There we go? So lots of stuff happening already. I just wanted to record this video. Keep the habit up and we'll do a little post brief after after the conference and everything there. So this is mentally Braden. Looking forward to a great day at Collision day two after opening night and exhibiting exhibiting all day today, come check us out. Alpha A 1726. Hope you have a great day, bye.