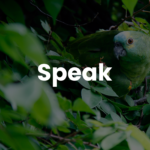 Collision Conference 2022 – Speak Ai
COLLISION | "North America's fastest growing tech conference"
Opening Night | | COLLISION | "North America's fastest growing tech conference"
COLLISION | Collision After Hours | Toronto, 20-23, 2022
Home – Grand Bizarre Supper Club
Collision Conference 2022 In Toronto – Tyler Bryden | Marketing | Research | Analytics | Data Visualization | Psychedelics
YouTube Video
Automated Transcription
All right? You're closing time of collision. You can see it's a lot less busy than it was over the last few days. Lucky that we got to to the first day of exhibiting lots of foot traffic and just great conversations and, and I know today wasn't as much until a couple of the companies, maybe a little bit disappointed on that on the amount of people that came and talked to them. So the last two days a little bit more, I would say.
Just like taking in the lessons, going to some master classes, checking out some of the companies that were in this, you know relatively same space. Get some insights from mat or check out even some of the companies further along and do it so awesome class from Brian Gould of hashtag pay that I went to another one from verse to eventers about getting to Series A and just learning lots. Processing all the information. Look forward to getting some downtime decompressing and then connecting with some people here. Toronto just get their thoughts on the on the week.
Debra, what their belief of the market, the condition is. Everything is right now, so still pretty overwhelming but fun. We enjoyed it. Great deal, great. Just grateful to connect with some of the people who I had known virtually for a long time but have never got to meet in person. And with that even seeing some of the joy some of the fun last night that dancing and everything I really felt connected to the community and glad I had the opportunity and privilege to come. So I'll do a little bit more debriefing.
And thinking about everything that happened here. But for now, signing off on the last day of collision somehow kept the video recording up. During this time, you know a little bit shaky. This is definitely not my ideal recording quality. Didn't quite did my best. I appreciate anyone who's checking this out. Thank you.