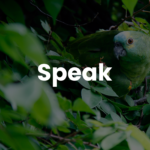 YouTube Video
Episode Summary
Copy.ai releases an AI Cold Email Generator that uses a LinkedIn profile URL to instantly generate a personalized cold email outreach.
It crossed 82,000 sign-ups in the last 72 hours 🎉
In this video, I demo the tool using my software Speak Ai and Ryan Reynold's LinkedIn profile to create a personalized email.
What do you think?
Try the tool here:
https://app.copy.ai/projects/new?tool=ColdSalesEmail&skip-survey=true
Resources:
https://www.linkedin.com/posts/garrettserviss_crossed-82000-sign-ups-in-the-last-72-hours-activity-7019054362094174208-Kb24/
Copy.ai: Write better marketing copy and content with AI
Get transcription, research, data analysis and NLP software from Speak Ai