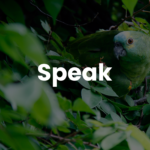 In this video, Tyler Bryden is joined by special guest Monika Dagur to talk about how to prepare for a trip to India.
If you love Monika as much as I do and want to see her back, show her some love 🤗
YouTube Video
Topics In The Video
Who is Monika? 😂
Monika shares her relation to Tyler.
Possible Misconceptions of India
Tyler asks Monika what misconceptions do people have of India. Tyler shares his experience growing up with his first interaction with India being Slumdog Millionaire.
What Is A Flight To India Like?
Monika shares her experience flying back and forth between Canada and India.
What Flight Airlines To Pick
Some airlines for a flight from Canada to India are better than others.
The Canadian Visa Process
Tyler shares about the process of getting his visa as a Canadian so he can travel to India.
Why Are We Going Back To India?
Tyler asks Monika why we are going to India. We are visiting for a wedding, to meet her famil, and return for the first time after the pandemic.
How Long To Stay In India
Because the flight from Canada to India is so long, staying just for a short period is not worthwhile. We are staying for 50 days and recommend 30 days.
Delhi
Where we land in India and the population of India. Where Monika is originally from.
Kerala
The second stop on our journey in the South of India for an exciting trip in the backwaters of Kerala.
Munnar
Munnar is a beautiful area in Kerala with tea plantations.
Goa
Goa is a beautiful region along the West coast of India with some of the best beaches in the country.
Ahmedabad
We are visiting my business partner Vatsal in Ahmedabad.
How Long Does It Take To Plan A Trip To India?
If you are planning a trip to India, we share some insights on how long we have been planning it and organizing stays, travel, flights and more.
RedBus Travel
RedBus Travel is a great way to find buses in India for traveling to areas that don't have airports or where it doesn't make sense to fly.
Udaipur
Udaipur is a romantic "City of Lakes" with wonderful buildings with architecture.
Best Times To Travel To India
Monika and Tyler talk about the best time to travel to India which is typically September to February to miss the monsoon season and the heat the summer brings.
Vaccines Needed For India
Tyler shares about what vaccines he was required and recommended to get to visit India.
Jaipur
Jaipur is one of the oldest cities in India in the Rajasthan region.
Documenting The India Trip
Tyler shares thoughts that he may want to try and document some of the India trips.
How Indian People Treat White People
Monika shares how India people treat white people when they visit India.
English & Language In India
Monika and I talk about the different languages in India and how far English can get you.
Learning Hindi
I share a bit about his journey learning Hindi on Duolingo and through other methods.
What Are You Most Excited & Nervous About?
We talk about what we are most excited about and nervous about for our trip to India together.
Pollution in Delhi
We talk about the pollution in Delhi and how it can affect you.
Packing For India
We talk about packing for India and what you should bring if you are planning to visit India.
Prices In India For Travelling
We talk about the prices in India. Generally, you can survive in India relatively inexpensively if you are coming from Canada or the United States. We found good accommodations for $40 to $70 CAD per night.
Bringing Pets To Inda
Lastly, we talk about bringing pets to India. Our dog Teja appears. We are sad to leave him but it is really hard to bring pets to India from Canada because of the flight time.
Resources
Goa – Wikipedia
Kerala – Wikipedia
Delhi – Wikipedia
Booking.com | Official site | The best hotels, flights, car rentals & accommodations
Ahmedabad – Wikipedia
Munnar – Wikipedia
Udaipur – Wikipedia
Jaipur – Wikipedia
Flight Time from Canada to India
Tripoto – YouTube
Welcome to the India Visa Application Center Canada
Book Bus Travels, AC Volvo Bus, rPool & Bus Hire – redBus India
India Malaria Map – Fit for Travel
India Packing List Resources:
India Packing List: What To Pack For India In 2023
Osprey Farpoint 70 Men's Travel Backpack, Tunnel Vision Grey : Amazon.ca: Everything Else
What To Take To India: An Essential Packing Guide | Intrepid Travel Blog
Packing list for India
Huge India Packing List (Everything in One Checklist) | Castaway with Crystal
LifeStraw Go Water Bottle 2-Stage with Integrated 1,000 L Filter and Activated Carbon, Blue : Amazon.ca: Sports & Outdoors
Tips For Avoiding Delhi Belly | Intrepid Travel Blog – The Journal
13 Essential Items for India, and 5 We Wish We Had
Belkin 3-Outlet SurgePlus Mini Travel Swivel Charger Surge Protector with Dual USB Ports (2.1 AMP / 10 Watt), BST300 : Amazon.ca: Electronics
International Driving Permit
https://www.hertz.ca/p/hertz-together/where-do-canadians-need-international-driving-permits
Automated Transcript By Speak
Tyler Bryden
All right. Monica. Hello. Hello. Usually it's just me today. I have a well, I've dragged a person along into this video. She. Do you want to be here at television? Tell everyone the truth?
Monika Dagur
I want to be but I am a shy person. OK, a little camera shy so it is making me a little nervous.
Tyler Bryden
Who are you?
Monika Dagur
By the way, I'm Monica.
Tyler Bryden
OK. What role do you play in my life?
Monika Dagur
Oh. Ohh, I am Tyler's romantic partner.
Tyler Bryden
Wow, roommate.
Monika Dagur
Romantic. I'm specifying that because at times I would say he's my partner and I was like, oh, business.
Tyler Bryden
Partner understand. Yeah. And I get I get sort of screwed up because I say partner and then and then even if I specify Indian, I also have vatsal as my business partner. And so people are confused sometimes. That's all. My business partner, Monica is my life partner. I love her. She's also got a fur ball. In the back. He's not that furry anymore. No. He got a brutal haircut and looks like a rat. And this is much different than the normal videos that I create, which is usually just me ranting. You've seen it, it's done, OK, it's done. It's done OK to date. But in this video, I want to talk about how to prepare for your first trip to India. And that's sort of the idea of the video here I am playing the amateur in this video because I haven't done this trip yet. Monica is a little bit more of the veteran. We have a couple.
Tyler Bryden
Sort of prompt questions here and hopefully we just have a fun conversation that is also somewhat insightful. We'll share a little bit about why are we going to India, how long are we going to go the flight, you know, all the good stuff that maybe people have questions on and hopefully that is valuable to you. So, Monica? Dallas. Tell us about.
Tyler Bryden
Misconceptions that I may have or people who haven't been to India. Have you have any ones top of mind?
Monika Dagur
Misconceptions. I mean, there are a lot and lot and lot and. And it's just like it. And some of them might be true for some of the regions, but India is so huge and diverse. And you would go with those like, oh, this is how people talk. And then you're in a region and you end up in a state which is completely different, have a different culture, that there's a different way they talk to each other. So it might be true for some of the certain regions and some people you've seen, but it's not applicable to rest of the India. So that's, you know, you've seen one Punjabi guy or one person from South.
Monika Dagur
Yes. I don't assume that's All India. There is a, you know, common thread that ties us all together, but definitely. Yeah, I don't expect everybody to be the same. Yeah, other misconceptions. You tell me what prejudice you have prejudice.
Tyler Bryden
Yeah, great word for it. Yeah. What racism do I contain inside me?
Monika Dagur
And I'll try to break it down if it's, you know, if it's true or not.
Tyler Bryden
Think the so culturally growing up in Canada, I, you know I've told you this many times, but my first interaction with India was like literally like Slumdog Millionaire, the movie. And so a lot of us actually built our understanding of India based on that. And then I think generally in culture here or in media it's represented as like. You know, a lot of people that's like one of the obviously the big 1 billion people, billion plus people, 1 billion.
Monika Dagur
I think we're going to.
Tyler Bryden
Surpass China April. Yeah, it's April that. That one video we just watched recently, which is a little bit of like the chaos, like the chaotic of like the driving, the like that that that the population sort of brings. But then I would say not not misconceptions, but more of the positive thing that we've seen lately is like an incredible population who is like young and like growing and education and like super like ambitious and technical at like work. So like a huge, I think there's a huge positive. Reputation and sort of cultural like representation of India coming out. But I think then you know more growing up was like yeah, the the population, the poverty.
Monika Dagur
Yeah, the third world. Those things and Slumdog Millionaire is true. And I would go back to the same comment that I made earlier. It's like it's specific to one region. There is a region in Mumbai, the world's biggest slum, but the other, India, it's completely different. It's like it's even more modern than things you would see here in Canada like you'd like. So I live in Delhi. And if you go to Gurgaon, that's like another hub where most of the educated, newly young, talented people work and it's a complete.
Monika Dagur
You know, it has toll raise buildings. They have the same infrastructure as you have here. So there's you know, there's those sides, they exist in some places and they do not and some. But yes, there, if you talk about Delhi, there is a lot of people, it's the capital and people migrate to that place in search of new jobs and opportunities. Every day, every single day there's more people coming in. And once you just, I think I've said this to you before, but it doesn't just imagine all of Canada's population in this pinpointed, you know, half of that.
Monika Dagur
All of Canada's population in Toronto, just imagine so it's it's pure chaos. You just cannot, like, I just can't even begin to like, how can you bring some structure to that? So that happens. But yeah, to your second point, it is true wake I think there are some of the new stuff that's coming out is sort of doing a little bit of justice. You know, Slumdog, yeah, it was ten years ago and now we have, I mean Raj from Big Bang Theory happened a long time ago but it's the new India is sort of sad. I would say like if the youth is hungry they want to develop, they want to like you know, it's heavily heavy influence from West mean including I was like, you know, I grew up watching.
Monika Dagur
Loving movies and shows and I just it just attracted me. And that's what I, you know, I aimed for that life.
Tyler Bryden
And I mean, it's not probably fully accurate, but I like maybe the new representation for like me of India is like Hassan Minaj, you know, like sharp, funny, like just super clean. Like, I don't know, like. And a lot of people that I've, you know, now had the privilege to meet who are from India or connected to you are like, I don't know, just. Like our breaking, breaking the sort of cultural stereotypes that were, you know, really prevalent, like not that long ago.
Monika Dagur
He's trying to break in, or at least trying to because we've been in that cocoon. And then there's opposite side of that. There are some people which are holding tight, yeah, them onto their dear life to keep their values. But then there are other people who just want to break out of it. And then, you know, just normalize a lot of things which were not normalized and stigmatized. And especially as a woman, I just felt there's a room for, you know, young people to be more accommodating and understanding. So yeah. Youth is definitely moving towards that, not all of it. Like, I'll go back again, it's like there's two sides to it. There are some people, you know, holding on. It's like this is our culture, This Is Us, we're Indian. We have been on the map for so long and we need to preserve, preserve it. But majority, I would say they want to develop, they want to grow out of that mindset. So keep some of those values because that's what, you know, distinguishes us on the map. And you know, the whole and most of them are like really good.
Monika Dagur
I used to hold on to. But still a lot of room for growth, I would say.
Tyler Bryden
If you, and I mean if Monica ever decides that she would come back and do more videos, you know, I hope that there's an opportunity to learn a little bit more about like the journey from India to Canada and what that like. And I think there's you know, I consider Monica just this beautiful, brave, like courageous person who made this journey with not really that much sort of support around her to come to Canada. And I just, it's been really inspiring. For me. And so I hope as long as you know anyone who watches this video and treats her nicely, that she'll come back and talk about that at some point, I guess. I have never done just a couple of sort of not technical things, but like more nitty gritty of like I have never done a flight this long. You have gone there back, you've done twice now, right. So can you give us some insights on the flight, the journey from either way, the length?
Tyler Bryden
How you feel about it? Any things to prepare for that flight?
Monika Dagur
It's dreadful. It's a, it's a, it's a 20. Like if you do a direct flight then the flight is 16 hours. You can have to be airport like 3 hours before and then the packing that you know the whole.
Tyler Bryden
But the.
Monika Dagur
Whole day and then you land there, it's going to take some time. So you basically lose a day and then add to add the time zone conversion. So basically lose 2 days just in traveling and that's where you know with your direct flight or maybe an hour or two. Never layover, but if you go over than that like you could be like and then at 2 on top of that add the jet lag so it takes you a week just at least to just reset like you know the it's it's yeah. So you can never like when you're planning a trip this huge and into a completely different time zone you just going to have to make sure that you're you know counting those days which you're going to lose in that transition.
Tyler Bryden
Is it worse going from India to Canada or?
Monika Dagur
Canada, it is worse because, like, you're losing time. So like, just like our flight is on the 14th, we, you know, we leave in the afternoon. Yep, probably mostly early morning. We'll leave here from early morning and then we reach on the 15th evening night. So we've lost two days, but on way back you gain a day.
Tyler Bryden
You're in the future. We talked to your family on New Year's and they were celebrating New Years.
Monika Dagur
Quite a bit earlier than us, right?
Tyler Bryden
So yeah, they're like a day ahead, basically 11 hours, 11 hours, 1111.
Monika Dagur
Hours changes during daylight savings. So I think we lose an hour or gain an hour. I would never remember that, just like I had to do the math as it happens. But yeah, come over this like it's a long flight and if you travel economy, you're just sitting, you just going to have to move. And yeah.
Tyler Bryden
An economy already is fairly expensive for most people 20.
Monika Dagur
Five. Oh my God, exactly like because of the distance. Because of the distance, like the cheapest you could go is round trip is 2500. Yeah right. Yeah that's the cheapest and yeah it's. That's the worst part of traveling.
Tyler Bryden
And this is not a sponsored video one day maybe. But what United Arab Emirates is what united Emirates?
Monika Dagur
It's.
Tyler Bryden
Just alright, sorry, cut it out. No one's cutting this out. But the there we were going to take Air India air or.
Monika Dagur
Air.
Tyler Bryden
Canada, Air Canada and then there was like the India, Air India and both were like, don't you know a lot of recommendations not to do that?
Monika Dagur
Good flight because 16 hours, 20 hours you don't wanna be. In a bad situation.
Tyler Bryden
So we're doing, we're doing like a Saturday. I still don't know when we leave. I should know that sometime in the afternoon. I think it makes no difference in this time. But like I generally like the idea of traveling on the weekends so that you're having like a full week in some place, but obviously that's being sort of. You know it's we're going to be pretty late on Sunday by the sort of the time that we get there. I'm trying to think what else. I mean there's many things that we could talk about here. Let me look at the old questions. I guess one thing I'll talk about quickly was this God damn visa process that I would like to complain about just quickly if you give me the time. So if you are Canada, you need to, if you Canadian, you need to get a visa to go to India. And at the time that I had done it.
Tyler Bryden
The basically, oh, what happened, there was some farmers protest in India. Justin Trudeau got involved, said he didn't like the farmers protest, and Modi shut down the evisa. So the E visa was like the very sort of. So this is be all international. India has just outsourced everything to them. So they're the ones managing this entire process. Trudeau said something. And also like Canadians, Canada's not doing a very good job processing Indian immigrant and that's why he was.
Monika Dagur
Mad, I think. I think that's the main reason. Obviously there's tension between the leaders of the two countries, but I think mainly main reason was that it said in the description that they were reciprocating. So they're probably making it difficult for Indian people to come here, so.
Tyler Bryden
So you know I love complaining. I just do it for a quick second, but also just as a guide. So I'll link this into YouTube video and on the page that this is. So this is if you are a Canadian trying to travel, I think even if you're from anywhere maybe you're dealing with BLS international and you have sort of an option to do visas. And for me I did entry visa, entry visa and there was the option was tourist visa. Yeah, you're right, you're right. Damn it. Yeah, I'm giving false information. Basically there was two options. There was Evisa, which was disallowed and then there was a postal or walk in and there was a lot of sort of sort of fear happening because people's the the time to process those visas was going up a lot. So it went from like you know, two weeks to 45 days is you know, we saw some some people complaining on us you know on national news they reinstated the evisa part through. So if you're Canadian you now can access the E visa which makes this process a lot easier.
Tyler Bryden
My process was not that it was paying 30 bucks to ship it in the visa and then ship it back through Purolator. So 60 bucks in total. And in that process it got lost and just sat in the BLS internationals for like what, since December 9th to just two days ago? Yeah, almost a month. And so, and if you're trying to call those people, not the easiest thing to do. But if you are trying to call BS, what Monica helped me figure out was you just got to call before 10:00 AM Eastern Standard Time and abuse that phone number.
Tyler Bryden
Until someone picks up and then they were nice people they have they helped out so.
Monika Dagur
They helped they they know. Yeah, but remember, they are hard to reach.
Tyler Bryden
Yes, hard to reach and.
Monika Dagur
Hard to get any information the support ticket was sitting on, yeah, but in their defense, if I may, it was holiday. Yeah.
Tyler Bryden
It was holidays. There's a lot going on and a huge demand for visas right now because it's like the first time a lot of people are traveling, including, yeah, this is the first time you've gone back since three years. How does that make you feel?
Monika Dagur
Overwhelmed. It's been awhile and yeah. Looks like it's going to be different family. Please assign.
Tyler Bryden
I hope so too. Yeah. So I guess why are we going back, you know, besides the three years, what's going on? You got anything you want to share about that?
Monika Dagur
Yes, we're going back. I am going back to see my family after three years because I'm Indian. I'm from Delhi, I we didn't mention that. And and there's a special reason to introduce you to the family. So Tyler is going to be. Brown boy when he comes back.
Tyler Bryden
Spiritually, mentally, physically.
Monika Dagur
Yeah, yeah, if he's accepted in the family.
Tyler Bryden
If not, you're going to see a lot more lonely videos from me, so I might not even be in this house. I'm just going to be in a cardboard box.
Monika Dagur
Yeah. What else? Oh, my sister, my younger sister, she's found somebody and she's deciding to take the next step and there might be a wedding, so yeah.
Tyler Bryden
OK, and we've got this.
Monika Dagur
We're traveling.
Tyler Bryden
We're traveling. Exactly. Exactly. And so yeah. And that was one of the things sort of that you talked about like the length of the flight. And so, like because the flight is so long, it's like not worth it to spend 2 weeks there. It's like, so we're actually spending. 50 days in India, because other, I mean, 50 days might be a little extreme, but a short period would be horrible, right? If you're doing a week in India, that's a very tough week if you're going.
Monika Dagur
Back, yeah, yeah. Because like if you're flying that far, I might as well use it to the fullest. And India is huge and I am from Delhi and I haven't seen most of it. I live most of my life in the north and I've traveled me a little further up north, but. But yeah, I just, just, I just thought that it would be a great opportunity to introduce you to the family and then also explore India together. So we're gonna travel suit some beautiful places that I've never been before.
Tyler Bryden
And once like once you've made that sort of journey there like you can. Like, you can have a pretty awesome Trump for relatively low expenses, like after you pay for the flight, right? Yeah, so.
Monika Dagur
Yeah, for yeah, for the countries like in the West, like you know, Canadian dollar, U.S. dollar, the conversion and some clean up 50 * 70 times for US. So it does enables you to afford a relatively good experience in cheap.
Tyler Bryden
Do you want to give us a little bit of this flight path or what? The journey here, I got the map pulled up on the and then. I actually have some pictures too.
Monika Dagur
Yeah. Well, so we're gonna land in the capital.
Tyler Bryden
Well.
Monika Dagur
That's that's where I'm from, that's where my family is, and we're going to spend a week with the family and after that we're traveling down South.
Tyler Bryden
Pretty far.
Monika Dagur
Too Carla.
Tyler Bryden
I'm going even further than that. Ohh God ohh wow.
Monika Dagur
Kochi yeah. So write down South towards the West Coast. We travel to Kochi.
Tyler Bryden
I didn't do just Kochi did, but Kerala by taking, yeah basically. So we're going actually specifically to we were going to go down to Allah Alappuzha. Alapi and we ended up going to.
Monika Dagur
That's.
Tyler Bryden
A little higher up, right, Yeah, Crop. Ohh. Here we are. Yeah. So we're going here. Yeah. And we really wanted to go see that, I guess the backwaters.
Monika Dagur
In Kerala.
Tyler Bryden
But the way that we are looking, it was sort of we were having a little bit of tough time planning that out and then that also alapi was very sort of.
Monika Dagur
Tourist.
Tyler Bryden
Destination. And so one of the things that's like the big part of that is like the House boats, but they said specifically during this time that it would be like really loud motors, a lot of people. And so if you're on the river, you're going to be on the river with like all these other houseboats just going, yeah, down it. And so we went a little bit towards.
Monika Dagur
Yeah, a little away from the more more tourist specific places, so it's going to be a little. Less crowded, yes. Yeah, yeah, yeah. And then and then we found a really nice, beautiful accommodation just by the backwater, which was.
Tyler Bryden
Yeah. And they've got like super, super excited about this. I think one of our more anticipated spots also like down South from like a I guess not a history standpoint, but our sort of I, I don't even know how to describe this but. Like the South Indian, South Indian, the east. I don't want to say, you know what I'm trying to.
Monika Dagur
Say, I know what you're trying to say, but yeah, South Indian and North Indian are like we're still Indian but have different, still have the same history. But there's a lot of differences that are easily identifiable and I don't know where exactly to begin like what are the differences are but N being. So north, I would say it was like at the center of the Silk Road, so a lot of travelling and merging and that happened. So North has a lot of influence from northern countries like from Afghanistan, Pakistan, and a lot of mixing cells, I would say is quite preserved. I mean, the Portuguese did land. Yeah, the Portuguese did land on, you know, the West Coast and Goa. There's, yeah. So there's, you know, there's all that coolant colonization like the tea plantation. Yeah, it's a plant, right. So that also happened. But SI would say has more like feature wise people are fairer and would like I would say like you know resemblance to people from Afghanistan and and even if you go northeast, the physical features are similar to that of the Chinese and the Japanese.
Monika Dagur
Like that. So it's like we have such like diverse even physical, appearance, culture, language.
Tyler Bryden
Food what?
Monika Dagur
Yeah, each state has its own unique flavor. Yeah, Tamil, Tamil. No, Kerala has Malayalam. Maybe that's. Today.
Tyler Bryden
This. Yeah, yeah. There's a lot.
Monika Dagur
Going on over, yeah.
Tyler Bryden
And also generally I think more sort of meat friendly than other parts of India. So like a lot of like a lot of people talk about like the food if you like meat and fish and things like Carolyn is like amazing place to go because you can get all these like amazing sort of meat dishes. So I'm, I'm a meat eater. You know what I eat mostly vegetarian, but I do eat meat and like something about like. Because you're a vegetarian and we cook mostly curries vegetarian. Yeah, I'm. I get really excited too. Indian curries with some meat meat in them. So that's the first piece of our journey. We so we go then from coach, so we go to Kumaran Kochi, we land there. Let me, let me explain it, you know.
Tyler Bryden
Alright. And Kochi, I forget exactly how long that flight is. It's quite a distance though, it's like.
Monika Dagur
Huge like 3 hours I think it's.
Tyler Bryden
Like.
Monika Dagur
Yeah, three to.
Tyler Bryden
4 hours and then we drive about 2 hour. Ohh I'd lost everything. Now there we go. I've lost and then we're going to Munnar. If I can do this, I don't know why Google map looks like this. There you go. So then we're taking, we've got a cab that's going to take us into munar and lunar. Yeah, a drive. And so munar is where the tea, tea, tea is. So if you are what I'll tell you, a hint, tip, if you're going to India is not to say can I have some Chai tea, because Chai is tea and you sound like an idiot. So, you know if you.
Tyler Bryden
I don't do that and don't say what non bread. Those are the two best tips I can give you as a Canadian going to India or anyone going to India. And I mean we watched a couple of videos about munar and it just looks. So cool. And I hope we can. So we're staying, what, five days in lunar, we're going to do 2 days in Kumaran, but this nice little stay and then we're going here. And I really hope we can see like what you said the other day was like tea plantations, but like on really high elevations, which is super, super.
Monika Dagur
Cool. Yeah. I think they were saying they have like the highest hills in the world. There's a point where it is. I don't, I don't want to say it wrong, but we were watching that and we've been watching a lot of.
Tyler Bryden
Videos, I say a lot of wrong shit.
Monika Dagur
On here so it's. OK. So we'll correct.
Tyler Bryden
That mostly what I say is wrong. Yeah. So all good. And, you know, I I don't know. Something just calls to me about munar. I don't exactly know what it is.
Monika Dagur
About Kerala so in India, the state is known as God's own land.
Tyler Bryden
Ohh.
Monika Dagur
That's the title that's given to this state. It's beautiful. It's gorgeous. It has beautiful backwaters and beaches and the hills, so just, you know, nature is preserved. Went quite a beautiful form, so I'm excited about it as well.
Tyler Bryden
And then the the the fun doesn't stop. The fun then continues.
Monika Dagur
Gonna be long.
Tyler Bryden
Hey, of course it is. Come on, you know you know me. And now you're here too. So we've got Goa, India. So if we take this journey, I've got too many things going on. Where to go? Go.
Monika Dagur
Go should be.
Tyler Bryden
Lost it all, I thought. I hit. OK, go, there we go. That. Go on.
Monika Dagur
Doesn't seem that's not good.
Tyler Bryden
Let's type in candolim.
Monika Dagur
I mean, I see candolim right on top.
Tyler Bryden
All right, beautiful. So that's like the city within Goa or is it a city or what's going on there?
Monika Dagur
Subdivision, yeah.
Tyler Bryden
OK, go. OK.
Monika Dagur
Go it's a city and also a state.
Tyler Bryden
Fun fact.
Monika Dagur
Is the term for that Union territory.
Tyler Bryden
Yeah, I'll trust you. Yeah. I don't know. And so go A is, you know, the beautiful beach town, some of the best beaches in India. From my understanding, this is sort of like I guess sort of hippie. Reserve in India, a little bit of my understanding is like we'll see like yeah like Russians and like people from all over who are.
Monika Dagur
Still good to it's a great tourist destination because you know, it has a different culture, like so a little bit of history. This is where the Portuguese landed the first time, so the architecture is and everything else has. Influence from that and it's a beach city. I would say it's a party city. It's relaxed and free, has different laws and regulations. So yeah, a lot of people go there to have a lot of fun.
Tyler Bryden
And that's what we're going to do. And so they're there for today, 10 days, not two. I'd be very sad if only two. I feel 10. So I feel like our, our, our conversation has devolved a little bit from how to prepare to what we're excited about personally, but I think we're also sharing some of the best. Destinations that you could go in India like these were the top places that we looked in India and recommended I. One thing I'll add that was super interesting was that some of the places that we looked at, I forget if it was Goa or it was more care about what would not accept us because we were not a married couple and actually some places didn't even accept tourists at all like like so they had specified. So we were looking at booking.com. We recommend booking you know we like we spend a.
Monika Dagur
Lot of time looking into the policies and make sure. It's couples friendly and then if they don't like it, they would they should explicitly mention it like unmarried couples not allowed. They would say that and there were a lot of nice hotels that we stumbled upon which did not allow us. But yeah.
Tyler Bryden
And not just they weren't just like you have to married, you have to prove us with a marriage certificate. So like not getting by that with hey, we're married, so we. We we can come, we continue on our journey. What do we go off to? Go on the bud? Yeah. So this is where my other partner, vatsal.
Monika Dagur
Business.
Tyler Bryden
Partner business partner. Yeah quite a group here. Lives and so it he's returning home at the same time that we are. Don't I don't know much about on the bod it's.
Monika Dagur
Well, it's the. It's not bad, but I don't know much about it either. But fun facts, Modi is from Gujarat.
Tyler Bryden
Gujarat.
Monika Dagur
Uh-huh. Gandhi, Gandhi, Gandhi. Gee, he was from. They were. He was from Gujarat as well. So. There's there's.
Tyler Bryden
Some cause right.
Monika Dagur
Now, yeah. So there's this.
Tyler Bryden
Pride.
Monika Dagur
Yeah, there's that pride and then there's there's a city called on you Nagar. So all the Gandhis are from there. That's like a, you know, a Gujarat, but that's pretty much, I know. It's like it's close to a desert. There's a salt desert there as.
Tyler Bryden
Well, yeah.
Monika Dagur
Yeah.
Tyler Bryden
Going to the statue of Unity is this big thing that he wants to go to.
Monika Dagur
Exactly. It's OK. Yeah. So that's. India's answer to Statue of Liberty?
Tyler Bryden
Is that what it is? Ohh really.
Monika Dagur
Yeah, so, but unity, that's so him, Sardar Patel, that he was a freedom fighter. So we've built a statue and then I think it has an elevator which goes on the top. So you just get like a, you know, beautiful view. Yeah, wow, that's.
Tyler Bryden
Nice. Yeah, that looks massive.
Monika Dagur
I know it is massive, so I think it's slightly taller than the Statue of Liberty because we wanted to surpass.
Tyler Bryden
That fuck you.
Monika Dagur
And we did alright. I might be wrong, but I think this.
Tyler Bryden
Is what it is. And so, and you can tell that this is already an extensive journey. There's been a lot of prep for this. I mean, how long have we been working on this, probably.
Monika Dagur
Months. I think we started in summer. Summer is when we decided we're gonna go in the winters, escape Canada.
Tyler Bryden
Which has been surprisingly.
Monika Dagur
Warm. Yeah. So yeah, we're gonna escape snow, but that's how long we've been planning it for. Oh my God, how many flights? Back and forth.
Tyler Bryden
We have the whole trip 66, at least six flights cause have internal flights and I mean India has a pretty robust travel infrastructure. That's like one thing I've noticed lots of airports internally with flights and flights that you can get. I mean we've missed on some of them but like $50.00 for flights. And then also and I'll add that in the link is what Red Bus, which was where we right red bus, red bus was the you know mostly one of the bigger I guess the biggest sort of travel. Bus company in India. So there's a couple spots that there's not really air travel connection and so we're taking, we think we're taking this that's all still dissuading us but I I'm like, I think this is.
Monika Dagur
10.
Tyler Bryden
Bucks. Exactly 10 bucks. But what? So ₹700 is about 10-12 bucks Canadian, depending.
Monika Dagur
And it's an experience. We're doing flight where are you going to do you know Metro? And then I think we should do one bus and maybe try train if.
Tyler Bryden
You'd like. Like the best. And I think that you know, part of what you talked about is like how amazing, likely diverse the experiences you can have in India. So you might as well travel diverse. You know ways too and just have.
Monika Dagur
Just sticking to your.
Tyler Bryden
And something I like about. I I like John, I just like, I mean flying is really cool but and seeing below but something you've experienced a place when you drive through it that's like or like.
Monika Dagur
That's why I'm excited about our drive from Kochi to Munnar. It's going to be like a four to.
Tyler Bryden
Five hour.
Monika Dagur
Drive and it's on the hills and Ohh it's just.
Tyler Bryden
And then it's I mean well we'll report back if we make it through and then we've got I think two more stops and then we're then we're circling back to Delhi. So you'd prefer so we go from omibod to Udaipur and then we go Jaipur and then and then so we're making this sort of nice it's a pretty nice route I do say it's to say so through and this to me like so this what city of lakes and this looks absolutely we unfortunately are not staying here.
Monika Dagur
But we'll go there. Yeah, we'll go there for dinner, maybe.
Tyler Bryden
And this is we're here over Valentine's, which is nice. And I'm gonna say I love you and it's going to be beautiful. And and we also, what was nice, what I liked is that we watched all these videos. We did include a link to triple to. We watched a bunch of their videos. They're specific ones in India and you can see Goa and a couple of places I like. We like their videos because it sort of broke it down into the things you need to know. And one of the things that it was great to hear was like we're traveling at the perfect time. Yes, basically, yeah.
Monika Dagur
Yeah, because India gets really hot in summer time. So what people do in in summer, they travel up north. Yes, that's the best place to travel. And then in winter travel South because it's warmer.
Tyler Bryden
It starts to get hot when like.
Monika Dagur
It starts, I mean it starts in April as early like March is when it turns and April starts to warm up and then May, June, July and then there's also. Yeah, I mean, but so was there last.
Tyler Bryden
He was sweating. Like, I saw him sometimes on the call, just like, yeah, like, I don't wanna be there. So when preparing your trip, making sure that you're more going from what?
Monika Dagur
So, yes, yes.
Tyler Bryden
September to February, would that be or September?
Monika Dagur
To early September, yeah, I think that's a that's a good timeline because like that's when monsoon stops like July, August and July are heavy and monsoon rainfall and you probably don't want to be stuck in, you know not the best infrastructure to support monsoon in some. Places, I would say, but September, yeah.
Tyler Bryden
What's monsoon season? What is it? Is is it in all of India? Is it raining all the time? It's just so.
Monika Dagur
Travels.
Tyler Bryden
So it starts.
Monika Dagur
From the South and goes, I think it does cover deli and then goes to the West like. Yeah, yeah, everybody is. It just rains, it pours. The rain here is nothing.
Tyler Bryden
Remember when we first started dating? I saw this meme about, like, preparing to India travel thing, and it was like, it was just a couple things. We're all umbrellas. It was just like, ohh, yeah, yeah, yeah, mosquito Nets, exactly. Yeah. Actually, that's one thing we didn't touch on was when you're preparing for the trip, sort of like vaccines and things like that. So we ended up going to get a consultation with the travel. Clinic. Clinic are the doctor that I tried to extract free vaccines from wouldn't give them to me. So you're most likely your main doctor is not going to do this. You're gonna have to go to a travel clinic. We went to this one in London ON while we were back visiting and it was about 60 bucks for the consultation. About 250 I think bucks for me. I had to get hepatitis. AI think that was different. But tonight isn't that. Not tonight.
Monika Dagur
You got rabies, tetanus. Hepatitis and more. One more before they mix it up.
Tyler Bryden
Into different different. OK, well.
Monika Dagur
I'll tell.
Tyler Bryden
You I'll put it in the links in the comments, but there are a couple things the other recommendations. No.
Monika Dagur
Typhoid, typhoid, typhoid.
Tyler Bryden
Typhoid typhoid OK.
Monika Dagur
Typhoid fever.
Tyler Bryden
Yes. So and then the other one there's sort of the recommendation was malaria pills, which especially maybe more down South where we're going in Kerala is sort of recommended.
Monika Dagur
And in monsoon season and the season rain, so it's probably OK.
Tyler Bryden
There's that hot spot they had the map that she showed us. I'll try to find.
Monika Dagur
That but.
Tyler Bryden
You said it wasn't accurate.
Monika Dagur
It might change, but The thing is. It's seasonal. There are like seasonal things like high risk and monsoon or summer.
Tyler Bryden
I don't think this query is going to pull it up. I was trying to find because it was a really nice like visualization.
Monika Dagur
Map.
Tyler Bryden
Travel.
Monika Dagur
Together that's.
Tyler Bryden
Why? We found it. Yeah. OK. Smart people. Such good googlers. This was not the exact map, but it was somewhat.
Monika Dagur
I think it was like she asked us to go to Asia. Search.
Tyler Bryden
South Asia, Asia, South Asia.
Monika Dagur
She asked to search. Like you could search there maybe, or maybe click on Asia. I mean this.
Tyler Bryden
Is the Asia Easter is?
Monika Dagur
There in India, we're in.
Tyler Bryden
Yeah, right there. Alright, we're gonna take it. I'm gonna.
Monika Dagur
Just why? Why are you saying this is not accurate? Because I remembered.
Tyler Bryden
That it was a little more interactive, but OK.
Monika Dagur
Maybe it is.
Tyler Bryden
That was why that's it was bigger.
Monika Dagur
Because.
Tyler Bryden
OK. Well, you know, come on. You know, anyways, we move on, get your vaccines, get your vaccines and consider malaria, especially if you're going to these, I guess a couple areas. And you said be, you know, think about the seasons that you're there because like monsoon season it's going to be a little different than maybe what is showing here. We then close off our trip. I think it probably blows Monica's mind that, you know, I could talk this long, but I do it. Every day.
Monika Dagur
It does not pull my mind. I've seen you for two years.
Tyler Bryden
Yeah, that's true. And this. So this is the last stop. We might go to Agra to see Taj.
Monika Dagur
Mahal, yeah, of.
Tyler Bryden
Course, but this was our last scheduled trip. That is sort of like outside of Delhi that is not. And I mean, so this is the upper upper. Are in jeopardy.
Monika Dagur
Jaipur.
Tyler Bryden
Beautiful are both part of Rajasthan. Yes and Rajasthan is one of the oldest areas in India. Most beautiful sort of like this four is one of the.
Monika Dagur
Older and rich history and then, you know, temples and architecture and food. Yeah, it's it's beautiful.
Tyler Bryden
And so we sort of had that experience. We went to Portugal in November and I think you sort of saw that I did not get bored of looking at sort of castles and all the architecture and that made you sort of happy. And you know, we're like, OK, then we have to go to these two places because there's just so much that's such a perfect that's.
Monika Dagur
That's still cheaper. Jaipur has that as well.
Tyler Bryden
Yeah. So that's also, I mean, very excited about that. And then we close off at that point. We go back to Delhi, spend some time in Delhi. I mean that whole trip probably, I don't know the exact is around 30 day, almost 30 days, maybe 25 days.
Monika Dagur
Yeah, I I think it's 30 days because we we start on the Jan 22nd and then we come back Feb 20th.
Tyler Bryden
30 a full month exploring India. A lot of travel in that.
Monika Dagur
Time. Nice accommodations and.
Tyler Bryden
Yeah, and I think because you know, you and I are both huge celebrities, we don't want to share the exact places that we're staying at. But after the trip we'll maybe share out some of that. We got very, I personally I don't know, but you got inspired by a couple of the videos that we watched and also felt like that maybe I could possibly record some of the. I don't know if it's going to be as much as that as like record while we're there and then maybe take some footage like when we're there to see if we can you know share some experiences. You know for me it's a I guess a fish out of water kind of idea I guess one thing I'd love you to just talk about I know we're going long on this. It would be the you've told me many people told me this you specifically is like the ever seen it in videos like how Indian people treat white people. Who go?
Monika Dagur
They love them.
Tyler Bryden
OK, there we go.
Monika Dagur
Yeah, I think, you know, people love white people. They like to see foreigners and then maybe a little too much love my selfie, take a selfie and do that as.
Tyler Bryden
There's that selfie going.
Monika Dagur
Ohh to their friends they'll brag about it was like ohh I saw a white man today look at this type of proof.
Tyler Bryden
Too. What's the word? Gore, Gore, Gorda.
Monika Dagur
Gorda.
Tyler Bryden
Gorda. Gorda, OK.
Monika Dagur
You gonna say something in Hindi to them like I think you should do? I guess since somebody approaches you just start speaking fluently in Hindi to them.
Tyler Bryden
So just yes. So that's one point on here, is the Hindi journey. If you're preparing to go to India, the level of fluency that you need now, there are most people, not most people, but a lot of the population speaks English that you're going to be interacting.
Monika Dagur
With and South more specifically, like South is like, you know, well educated and blah blah blah so and you wouldn't be able to talk to them in Hindi to begin with. Because they have their own languages. Not many South Indian people know Hindi, but they are really good and most of them are good in English even if they're not good in English. Everybody in India, I think understands the basic words like stop, go, come, do bus, train, like, you know, if I think. Uh, with English you can survive. In India especially like when you go to Delhi, Delhi, everybody speaks English or understands like basic. Like if you say things slowly they would understand.
Tyler Bryden
There's a lot of English in used interchangeably in Hindi.
Monika Dagur
Hindi. Yeah. Like if you go to my family, they'll like, you'll see them. It would never be like a pure Hindi sentence. There would be some English words thrown into it so you would be able to pick up at least what the conversation is about. But yeah, in Delhi. Could survive without Hindi. In South, you could survive without Hindi. We, you know, English would work even better. But it's just like when you there are some regions where you know the literacy is not bad, they don't understand English, so you would. I think there are just some phrases which could take you a long way. Yeah, you know, just like do the things that you need, which I mean most tourists do when you go to a place where they do not speak your language. And yeah, you should be OK.
Tyler Bryden
And I have slowly been working my way through Duolingo. I'm on 110 days, almost 210 days. So if you do want to go, I think anytime you go somewhere like it's worthwhile to try to learn a little bit of the language. So I've been using Duolingo and then recently I stumbled onto Google Translate. I knew about Google Translate, I had a lot of fun last night, and so I'm saving up phrases that I might want to know and I find it would do a lingo. It's really good for learning and it's helped me a lot with the structure of the sentences and stuff. But it sometimes when I'm like, I just want to know how to say this, like that's more ideally you have more flexible application of language than the way that Duolingo is teaching you. Like I'm not going to talk about the a black cat over and over and over again kind of thing.
Tyler Bryden
So that and then I'm going to use Google Translate one there and I, you know, I'm super excited for that part. And my overall thought is just like you know, India continues to grow, continues to be a world force siding with the siding with the growing. Yeah, exactly. Exactly. So we will, I guess we'll try to wrap this up.
Tyler Bryden
Uh, what? A couple of rapid fire questions for you here. You just killed her. What are you most excited about and for? For the chip back?
Monika Dagur
See my family.
Tyler Bryden
's beautiful. Keep the family.
Monika Dagur
And Carla, I've never been there like go. I've been to whatever I've been to. But Caroline's really excited.
Tyler Bryden
About most nervous?
Monika Dagur
Ohh my family and this.
Tyler Bryden
Guy ohh same. Same answer. Yeah yeah yeah. Ask me the same questions.
Monika Dagur
OK. Wow. What are you most excited about?
Tyler Bryden
Your family.
Monika Dagur
And the true answer.
Tyler Bryden
And it's honestly hard to. I was really pumped about Munnar and Goa, but I something about Udaipur, like the lake, like when we were watching that video and some of those pictures and I love, I mean we both fall in love with sunsets and I just feel like that's and it's Valentine's.
Monika Dagur
Day. Wednesday and it's like one of the most romantic cities and history. And then I remember like we did not have Rajasthan originally in our list. And then we went to Portugal and I saw how you fell in love with the palaces and the history and I just thought it's going to be a good experience for.
Tyler Bryden
You.
Monika Dagur
What's going on here? I showed you and then.
Tyler Bryden
I was like, we gotta go.
Monika Dagur
We gotta.
Tyler Bryden
Go. Yeah, yeah, and most nervous.
Monika Dagur
Most nervous?
Tyler Bryden
Family also as well. I think adeli still makes me the most nervous. Also the pollution part, so.
Monika Dagur
And it's peak time. I mean, it was around Diwali. Peaking fireworks and the subtle burning in the north has come down a little bit, but it's the fog, right? The fog does not let any pollution in the environment go, you know, escape anywhere. So that just like gets mixed in the yard so it gets difficult to breathe. And I am. Asthmatic.
Tyler Bryden
Yes. I don't know what I am, but it's I'm not good, whatever.
Monika Dagur
It is.
Tyler Bryden
Yeah.
Monika Dagur
Both of us are very lung capacity.
Tyler Bryden
Lower lung capacity, small bladders, and those are two things we found out together. We.
Monika Dagur
Brought that relationship.
Tyler Bryden
There are bonds all that holds us together and those will be, I hope not detriments too much when we're there. I guess I still don't know if this is going to be the title of the video. Originally it was how to prepare for your first trip to India. Do you feel like we've covered those bases? Is there other things that?
Monika Dagur
Flight, flight.
Tyler Bryden
Vaccines, visa prices a bit, the $2500 flight, yeah sort of like we we range from like.
Monika Dagur
Packing. Did you cover packing? No.
Tyler Bryden
Good question.
Monika Dagur
And that's his fans, yeah.
Tyler Bryden
How are you? How's your packing?
Monika Dagur
Going. Not good one week away. The thing is like pack obviously you're essentials thing, you cannot survive without laptop, computer and blah blah. But don't pack too heavy because as I said India is cheap. Don't pack 15 T-shirts if you think you're going to need them because in India you could buy them away a lot cheaper than you would in the country. So because like I'm planning to do a lot of shopping like when I go back, so that's why I'm carrying empty bags.
Tyler Bryden
And we so we. That two big bags plus a carry-on plus a backpack on the way there. The internal flights we don't get as much. You only get one carry on and then 115 KG bag. So, but on that way back we're going to stuff it.
Monika Dagur
As much as possible.
Tyler Bryden
And I don't know what's going on. I went to Burning Man last year and if I felt like I didn't pack something, I was going to die. And here, I don't feel that way. You want to do things.
Monika Dagur
Around yeah, you're in Delhi, you would have access to anything you need. So just think of things which are, you know, only available in the country that you live otherwise, and then things which are too expensive. You don't want to go back to India and buy an iPhone. But yeah, just, uh, pack light essentials only and yeah.
Tyler Bryden
And overall we and so I don't know it's a little skewed the data, but we we found pretty good accommodations from like Canadian wise like I mean the low end was like $27.00. I don't know if we took $27.00 a night, I don't think we went quite that low on anything more but we ended up like maybe 65.
Monika Dagur
But that's because a long duration of.
Tyler Bryden
Time long duration of.
Monika Dagur
Time. Uh, but it it would have been possible if you wanted to because like there are accommodation which could be as cheap. But as I like we talked about it, we're going into season which is touristy in those places. So if you were going some other time it could have been way lower, but we're going peak tourist.
Tyler Bryden
Season we chose to also do some pretty nice places while we're there. So we didn't go, we like, we didn't do hostels and.
Monika Dagur
Things like that.
Tyler Bryden
We got nice, nice places.
Monika Dagur
But if you're backpacking. They.
Tyler Bryden
Do a pretty inexpensively because.
Monika Dagur
Really you could do hostels because like you'll get to meet a lot of people from other countries and even from India. So it's like a good.
Tyler Bryden
Experience. We're not those people.
Monika Dagur
Anywhere.
Tyler Bryden
Whatever, whatever we we're we're Lotus. Yeah, I feel we did pretty good here first. Monica, you know, if you, if, if Monica did a good job, give her some love. I appreciate her doing this very much. We, you know, plan to do it for a while. It's a hard thing to do. You came on here and you talked. You did an amazing job. I love you.
Tyler Bryden
Our dog. Let's just bring him in.
Monika Dagur
First, do not.
Tyler Bryden
He's here. He's a little rat boy right now. Shamed. We love him so much. He is. If you have a dog, if you have a pet, unfortunately, probably not. Take them to India. It's a huge flight. So luckily we have some good friends yawning, have some good friends that can take care of him. So you're going to need that if you're going to go on a trip. And obviously that's a, that's a sad part for this, for this journey here. OK, well, let's end this. Umm. With love to you if we if you're on your trip to India, we hope that you learn something from this.
Monika Dagur
And if you've been to India, give us some tips.
Tyler Bryden
As you say you do? Alright. Love you guys. Bye bye. Have a wonderful rest of your day.