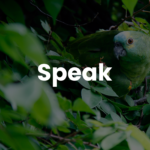 YouTube Video
Episode Summary
A big day for the development and technology community with the release of ChatGPT and Whisper APIs.
I cover some of the releases and share some resources so that you can understand the technology and what this means!
Enjoy and thank you for being part of my journey.
Resources
OpenAI announces an API for ChatGPT and its Whisper speech-to-text tech – The Verge
OpenAI releases ChatGPT and Whisper APIs for developers
OpenAI launches an API for ChatGPT, plus dedicated capacity for enterprise customers | TechCrunch
OpenAI's ChatGPT & Whisper API Now Available For Developers
Introducing ChatGPT and Whisper APIs
OpenAI will let developers build ChatGPT into their apps | Engadget
OpenAI released ChatGPT API: everything you need to know! | by BoredGeekSociety | Mar, 2023 | Medium
OpenAI launches ChatGPT service for businesses | Fortune
Mira Murati on Twitter: "Just made ChatGPT available on our API!
Logan.GPT on Twitter: "Today is a huge day for developers. 🤯 – ChatGPT API released (10x cheaper)