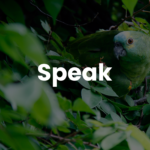 YouTube Video
In 2022, I made a publicly-available goal setting list. I still don't share it much so it's a bit hard to find but it's been a valuable exercise that has helped me prioritize what I want to accomplish in life.
More than that, I've labelled the goals by priority and when I want to complete them. Going through that exercise specifically was challenging but enlightening and led to some quick execution of goals that had been weighing on me for a long time.
Here are the goals I achieved from my Goal Setting list in 2022:
Save $5,000 for a down payment
Get a dog
Buy a house
Pay off the Futurpreneuer loan
Pay off the BDC loan
Get my Credit score above 800
Pay off student loans
Get paid to perform
Go to India
Have an exercise room
Below, I'll break these achievements down further.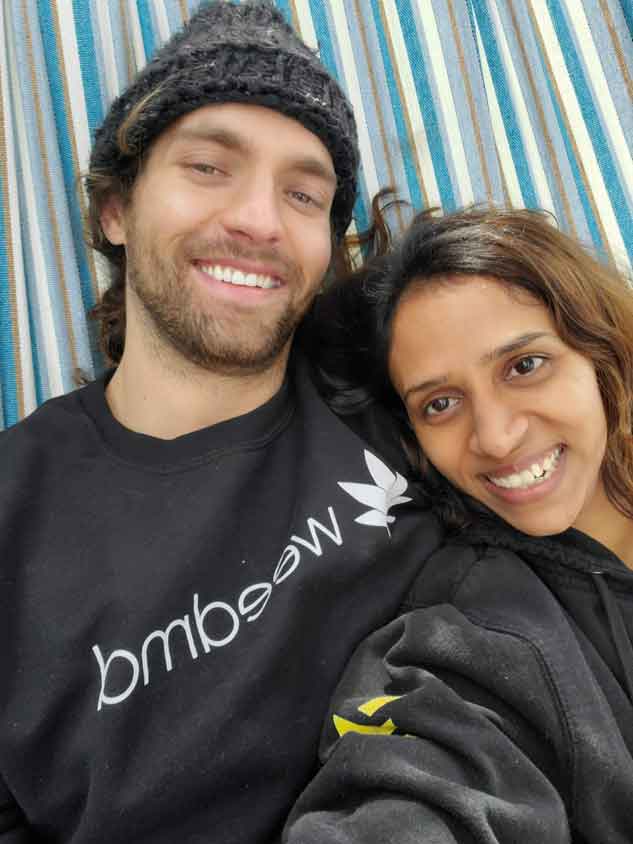 My beautiful partner Monika
Monika has been a driving change in my life. Our love continues and grows and I cannot imagine life without her.
She fills me with so much joy, makes me laugh every day, and positively pushes me to be a better version of myself.
She encourages me to be myself and supports my crazy ideas right up to the moment when they should no longer be supported.
I learn about myself through her never-ending wisdom. I find her deeply inspiring, resilient, and beautiful.
In 2023, we will continue our journey together with an extended trip to her home in India.
I am excited about that and many more memories in a relationship that I hope has many years ahead.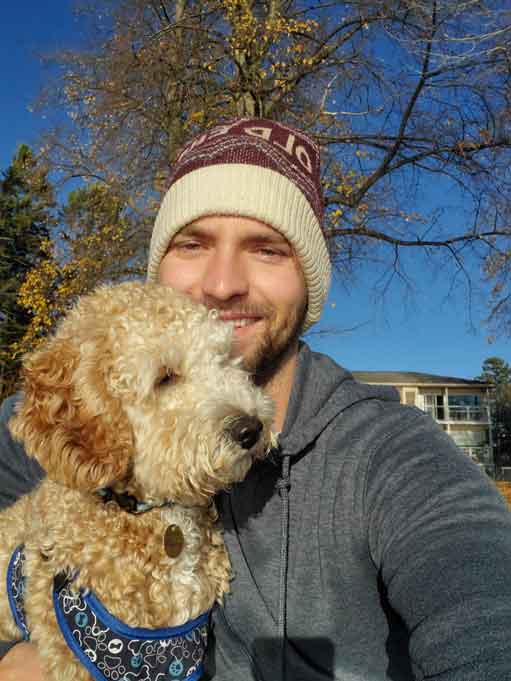 The love of my first dog Teja
In late 2021, Monika and I got a gorgeous little fluffball cockapoo named Teja.
In 2022, my relationship with him became even more rewarding.
Teja has become more affectionate, we understand each other better, and we've built routines together that drive predictable moments of joy and love.
One of those, in particular, is a run that we do together to the water. With Teja there, I forget about the hardships of running and I smile and laugh every moment as he bounces beside me.
Teja wakes me up every morning at 8:19 AM if I am not already up and although I don't always want to get up, I smile, roll over and make my way downstairs to throw the ball, hug, and play.
Family
The older you get the more you cherish and value your family. While I have never been further away physically (a whole 2 hours), I feel closer to them and am so thankful to have a relatively healthy, caring, and normal family.
There were a couple of moments in the year for the family.
My Grandpa Was Hospitalized
My grandpa ended up in the hospital in late 2022 after an infection in his foot put him in a delirious state where he struggled deeply with memory and understanding of the present moment. It was a difficult moment for my family and one that I struggled with. I was away in San Fransisco for a conference and the family went through the experience, spending every day in the hospital with him and facing challenging thoughts as his mental state declined. The family didn't tell me because they didn't want to disturb my trip. While that was a nice gesture, it was a difficult realization that any distance from home can make you miss crucial moments in your family's lives.
Luckily, my Grandpa is healing but the state my family saw him in has created a lot of worries and we are not sure what the future holds. My grandpa to this day remains one of the smartest people I've ever met and I miss sitting down on the ground and listening to his powerful storytelling and a deep well of knowledge. It is hard to see the people you love and who were so capable start to age and lose the person they once were.
It is a lesson to cherish the moments you have, respect that time in this world is finite, and love as deeply as you can. Although my grandpa punches me in the stomach every time I  hug him, I will keep hugging.
My Sister Got Engaged
My beautiful sister Dana got engaged to a great guy this year. This was a huge moment for the family. Dana and I had a tough childhood seeing the trauma a bad marriage can create and for a long time, Dana did not want to get married or have kids. I have felt the same way at many points in my life.
But, what this shows, and what I have experienced myself, is that when you meet the right person the inhibitions fade away.
Travel
Burning Man
I was so excited to returned after a 3-year hiatus.
Burning Man 2022 was a difficult journey in comparison to 2019: we faced extreme heat, dust storms, wind, an 11-hour exodus and high expectations.
A few things that really stood out to me from 2022 was my experience at Burning Man, in which I shared several videos. I went with the intention to dance to the fullest extent after the rigidity and self-consciousness I felt dancing at Burning Man in 2022. And boy, did I ever dance.
Portugal For Web Summit
We went to Portugal for Web Summit. This was an incredible 10-day experience that helped me achieve two intentions at once: professional success and personal travel experience. It honestly doesn't get much better than that. There are many stories I can regale on this but for now, I will just say that I love Portugal and if you go, go to Sintra and explore some of the castles there. Eat the tarts but don't eat as many as I did.
San Francisco For FounderCon
Vatsal and I also attended FounderCon which is an event put on by Techstars in Oakland, California.
This also allowed us to explore San Fransisco a place Vatsal and I had both never been yet dreamed of going to.
We've both been deeply inspired by the innovation in California and since I left I've daydreamed of being back many times.
The Cottage
Mom invited us up to the cottage for an amazing weekend over July long weekend (which is also her birthday weekend).
Buying my first house
Years of dreaming of by my first house. Together, Monika I achieved that in late 2021 and then moved into our place in March 2022.
Now, this wasn't all roses and unicorns, we definitely had some hard lessons from the process. But, overall, it feels meaningful to have a place we love to call home.
Paying off all personally liable debt
BDC And Futurpreneur
During a difficult time in the early stages of Speak Ai, I took out a $60,000 CAD loan so I could continue to fund the business and pay employees. The Futurpreneur and BDC Program can still be considered a net positive that has helped me and many entrepreneurs out, but it is a personally liable loan that I would recommend avoiding if you can.
Most of the people that access the funding are young and naive and don't truly have a path forward for success in business. So, if and when that business fails, they will be left with the debt in their name and will be responsible for paying it back.
That personally liable debt weighed heavily on me for many years. At least for me personally, this debt bred anxiety, low-risk tolerance, resentment, and short-term thinking that is not supportive of the good decision-making required to build a successful business.
Shareholder Loan
There was also a shareholder loan that was put into Speak Ai that was supposed to be a temporary measure as we bled money after losing almost 80% of our revenue as COVID restrictions came into place. Just like COVID and interest rates, this temporary loan was not transitory and ended up sitting on our books and my mind for several years.
In 2022, I made a tough decision to pay that and the BDC and Futurpreneur loan back which led to having to lay off two employees at Speak Ai and significantly shortening the runway of our business. But, this was an important decision for my life, and the health of the business in the long term and was done after some wonderful conversations with experienced entrepreneurs.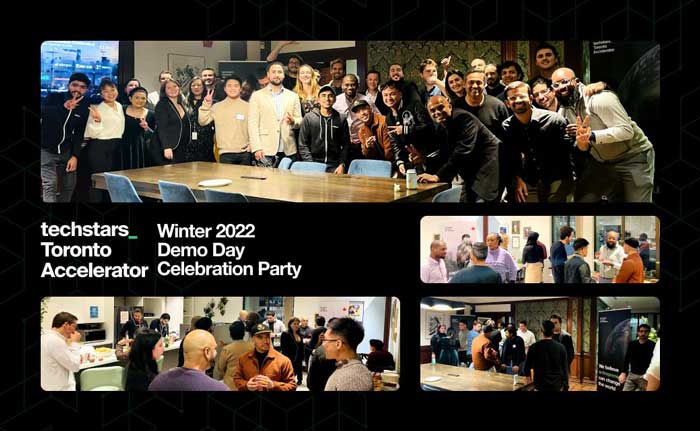 Techstars
Sunil, Gaby, Shibin, Raimundo and Alisha are a small team but mightily effective.
They invested in us when others hadn't, saw something good in us, and have been instrumental in us facing hard truths, driving growth, and creating worthwhile intros.
Giving myself a good salary
I made a pretty big sacrifice in 2020 when COVID came to keep Speak Ai going.
In 2022, a few things accumulated and I was able to pay myself a strong salary. That has helped stop the privileged resentment that sometimes has built while going through the process of both SixFive and Speak Ai.
Working with great people
Vatsal
Vatsal is the CTO of Speak Ai and continues to be a rock in my life for personal and professional growth. I am thankful to call him a co-founder, peer and friend.
Others include:
Nihal
Lorne
Techstars
Mentors
Clients
DIY Projects
Christmas Pyramid Gifts
Monika, much to her demise, had to deal with a vision for custom-made resin pyramids for my family for Christmas.
Moss And Resin Project
Monika, much to my demise, had a vision for a massive moss and resin river project that we could hang on our wall.
Painting Experiments
I am not an artist. Monika is quite good. But, it was a lot of fun to do some art in a safe place with Monika.
While she speedily put together beautiful pieces I spent hours intricately tracing lines and finding creativity within boundaries.
While I definitely created no masterpieces, it was fulfilling to see a few pieces go from idea to execution and not be revolting to look at.
Healing
Healing is a continuous journey for all of us. We've all experienced trauma, societal expectations, and physical, mental and spiritual pain.
There is a lot more work to do but I am relieved to feel that I am mostly on a healing path where the cumulative effects of a lot of lessons have helped me guide to a framework for healing and well-being.
That includes exercise, fasting, no alcohol intake, love in my life, nature, micro-dosing, cold water, and other relatively cliche but impactful practices.
First DMT Experience
I also had my first-ever DMT experience which was an explosion of information and a connection with a new divine force that I had never experienced before. While I haven't gone back to visit that realm, the knowledge that is there, accessible and capable of rapid healing and insight is beautifully relieving.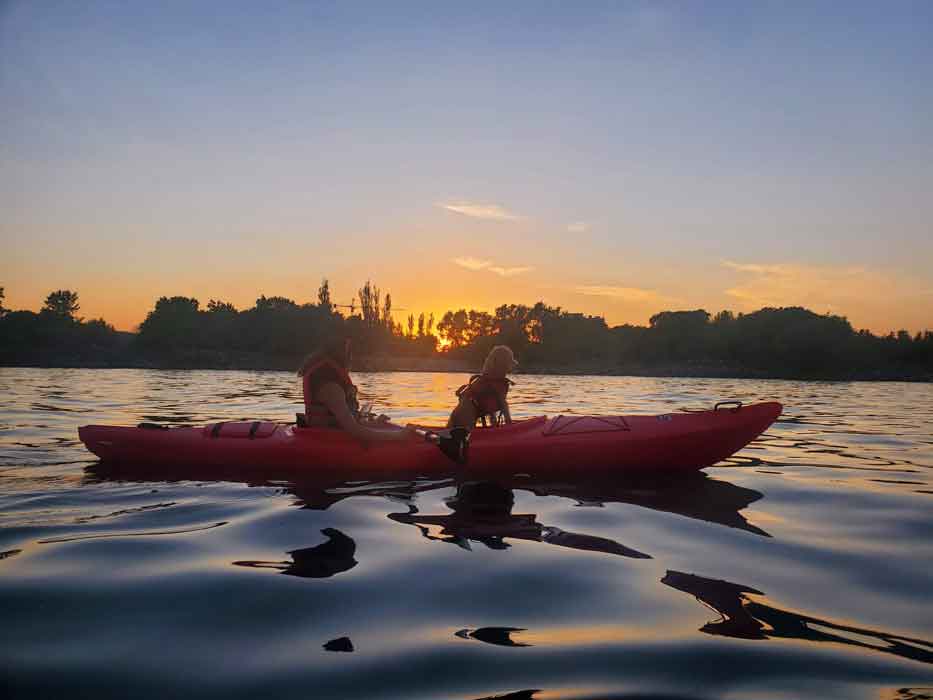 Nature In Port Credit, Ontario
Overall, the place Monika and I moved to in Port Credit just outside Toronto, Ontario is close to nature in several regards. We have a beautiful off-leash dog park where we've shared beautiful moments with our dog Teja.
Reconnecting With Water
We are also only an 8-minute walk from Lake Ontario, which has driven a huge reconnection with water. I grew up lucky enough to have a pool and spent hours there almost every day in the summer. Being in water reconnects me with my inner child, feels intuitively healing, and creates a space for movement and exercise.
When summer arrived, Monika and I got kayaks and had some blissful moments on Lake Ontario and down the Port Credit river. Toward the end of the summer, we also invested in paddle boards which help you form an intimate connection with water. We experienced many perfect days and evenings on the water watching the sunset of the trees over the lake from our position.
As my love for cold water was realized, the early summer, fall, and inklings of winter gave me the opportunity to do some cold plunges in Lake Ontario which were exhilarating.
Hot Yoga
Late in the year, Monika and I discovered a high-quality yoga studio near our house in Port Credit and purchased an unlimited pass. Before the pandemic, hot yoga was a passion and also a hated practice that challenged me physically and mentally. Throughout the pandemic, that practice was lost and I was never quite inspired enough to do it on my own. I couldn't recreate the community aspect, the well-placed competitive spirit that emerges, and the driving heat that unlocks healing.
While the reintegration of yoga back into my life has been short it has been rewarding and transcendent which is what I crave. After coming back from India I plan to reinvest in hot yoga. See you in downward dog, my friend.
Hockey
Since my "career" ended, I have always struggled to grasp my relationship with hockey. I do not like the culture it creates. However, it is a powerful form of exercise that helps me move beyond the "this is exercise" mindset to put me in the present moment and reconnect me with instinct and something I was good at for a long time.
I will say, the years off in my pandemic from hockey have seemed to tarnish my skill set and timing, and although I've enjoyed hockey immensely, losing that touch has been a reckoning for my ego and an ongoing challenge to restore.
Ultimate Frisbee
I have to give a shout-out to ultimate frisbee. It was my first time ever playing and I don't think I've ever fallen in love with a sport quicker in my life.
Everything instantly connected: the beautiful weather, the grass, the team strategy and oh my god the golden moment you catch a frisbee for a point.
New & Old Friends
While the world has changed and I'm getting older meaning I am content spending time at home with Monika and Teja, I still have the opportunity to meet some amazing people.
In no particular order, I want to shout out a few beautiful people in my life. Some of them have been around for a long time. Others I've just met and I am so glad I did.
Natalie
I love Nat. We connected instantly and I have this comfort knowing that whatever insane thing comes into my head will make her laugh.
Bryn
Bryn Is such an awesome dude that I had the pleasure to stay in an RV with at Burning Man. He proposed to Natalie on the first night and it brought me to tears. I find Bryn to be a deeply thoughtful, caring and in-touch man who is a good person to call a friend.
Arun and Bhawana
Arun and Bhawana arrived from India and stayed at Monika and my place for 2 weeks. During that time, we became good friends. They have also taken care of Teja for us on several occasions (they have a long endeavour ahead as we go to India in 2023) and that has been a huge relief for us.
Others I must mention:
The Entire Burning Man Crew
Nick & Luke
Davie Lee
Liz and Nick
Steph & Brenden
Ian & Alana
Sunil Sharma
Gaby Rudd
Turning 30 Years Old
I often get caught up in age milestones and 30 is a big one.
I cannot believe how much has changed, and much of it for the good from the time I entered my twenties until now.
Generative AI
Generative AI is a huge trend in artificial intelligence right now that is the culmination of decades of work.
While there are many challenges with it ahead, it is a beautiful merging of human creativity and talent with machine computational power that inspires me greatly.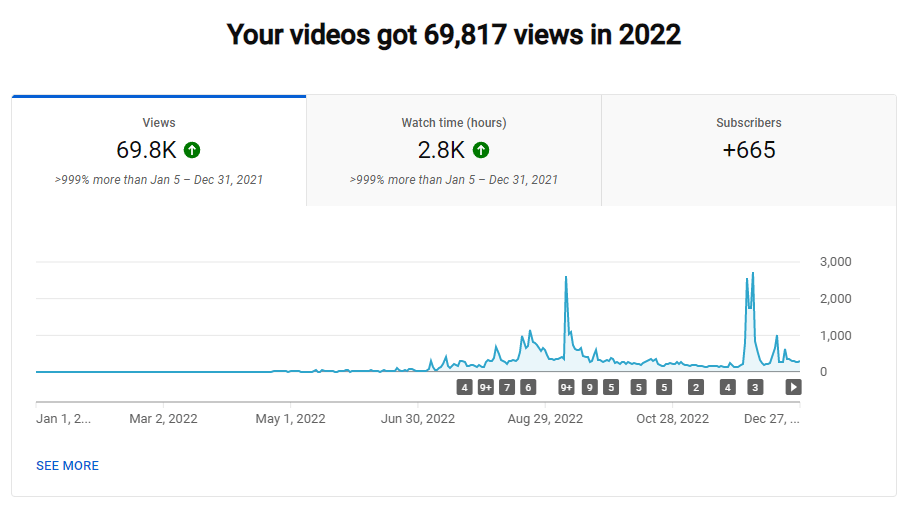 YouTube
In 2022, I decided to intentionally put myself out there by creating videos constantly.
I started on LinkedIn and then transitioned to consistently publishing content on YouTube.
By the end of the year, I have almost 700 subscribers and over 70,000 views.
But more importantly, I've honoured my intention, and showed consistency and that has led to connecting with some amazing people across the internet.
What I am especially excited about is the feedback loop of learning I've experienced where great people are searching topics that I am publishing videos on, consuming my videos, and then commenting with other resources, insights, and perspectives.
Some of those viewers have pointed me in the right direction, given me entirely new tools to think about, or just given me the encouragement to continue publishing.
You
If you are checking this out, somehow this crazy universe has connected us in time and space.
I am deeply grateful for that.
OK. Hello. Hello. Tyler Braden here. I hope everything's going well. I'm dating myself, but we're coming up here on the end of 2022. It's been quite a year, quite a year for anyone involved in it. And I like to take a little bit of time at the end of the year to do a reflection. And I think one of the best ways to do that reflection is to focus on the positives and think about the things that you are grateful for in that year. And so this has been an exercise that I've done for many years, some of these. End up, you know, maybe personal notes on my computer, some of them sort of content on my website. This one's actually a mix of both that's got a article around it where I've structured some of this information, thoughts. It's been a very good meditative, reflective journey that I'm recording this video now. And you know why I'm asking myself what am I grateful for in 2022? And going through sort of my own personal experience, I'm hoping that that reflection has some impact on you. I hope that.
You can find, you know, your own sort of sort of meditation on what you're grateful for in 2022. And it's also just sort of a celebration together as we end this year on A at the end of this. I'm spoiling that. But one of the things I am most thankful for is you. So if you're watching this video right now or if you're, you know, if you're reading this article somehow in this crazy universe we have connected, we've intertwined. You may like it, you might not like it, but it means a lot to me. I'm. I.
Get so much inspiration from you and it means a lot that somehow we're bumping out there in space and time. And so thank you very much. Now, this is sort of an iterative journey. It's one of those things where you sort of start it and it's a lot bigger task. And I think that's a good thing. It's one of those things like, wow, I have more things to be grateful than I even thought. And I have this and I'm not going to pull it up on the screen, but I have this Google sheet and I've talked about it in a couple other articles, which sort of takes.
It's super interesting. It's like goal date that I want to achieve that goal, the priority level of that goal from one to 10, the percentage of that accomplished. And then even with the date, I can see what age I'm going to accomplish that and then how many days I have to accomplish it. And so that goal sort of planning actually really helped me structure and now I did that in the start of 2022. But even in that it allowed me to sort of execute on several of these goals and I have some of them here, save $5000 for down payment I achieved.
In 2021 and actually bought a house, which was a huge goal of mine for many many years. One that had eluded me for many years. Get a dog. Very happy to talk about that. Some loans that were paid off, some credit score gains, student loans and then a couple other pieces here, an exercise room and things that you know, some of these seem might seem minor but are like pieces that can be put together to then drive the execution of even the bigger goals that are down the road. And so I wanted to share.
A couple of things. And I've got some images. This is almost like a PowerPoint, but it's like a blog post instead. So the first thing that they're gonna see here is a picture of myself and the lovely Monica. She doesn't like this picture. I think she looks absolutely beautiful in it. I have rasterized. I've processed over processed these images because this web page was getting massive and I feel sad about that. But I hope it looks OK to you. And I hope you know she's as beautiful in this image as she is to me. I love Monica so much. She has given me so much.
Joy in my life. And when you have a partner that makes life this easy and fun, everything around gets so much better. So I'm so thankful for Monica. We've got a lot of exciting stuff ahead. We've got journey to India coming up and you know, less than 20 days here. And I think I'll be back here in 2023 with the relatively the same intention or same sort of thought process around her. Now what's killing me as I'm doing this is I have Google AdSense.
On the page. And so I'm seeing ads come up and you are now seeing these ads have tried to remove as many as you are. This is, I guess the browsing experience of someone who's on the site. And you know what? I'm thankful for Google AdSense made me a bit of money this year. Just another nice little picture of her and I just thought this was sort of a thought that I had, which is, I mean first of all super wise person, deeply inspiring, resilient and beautiful. But just this idea of where she likes supports me being the true version of myself and like these crazy ideas that I have right up until the point where it should.
No longer be supported and then she will support me in that and and there she is tapping on the door. I'm actually recording a video. And and and so again a lot of great stuff that is ahead of us including this trip to India. We had a ton of fun in the summer and in this House that we moved in also was a huge milestone in 2022. Dog Tasia, super, super happy with him. A little fluff ball. Taja Taja means a mix of sort of light and fast and Sanskrit and he is both of those things we've gone on runs together. Our relationship is starting to become.
Even more and more like strong. I love him so much or I'm gonna have to leave him in India, which is devastating. But I know that I'll we'll come back and we'll reconnect and I will be staying with him at home because I just love him so much. And it's just like anytime, you know, you have sort of stress build up in today, you can just look over and see this little fluff ball of love and how happy that makes you. It's really amazing. Amazing thing. I've got a picture of my family here.
We had first like family picture in a long time. We can see a bunch of us here here and it was a pretty big year for the family. I had one really you know sort of devastating death in the family with Jimmy which was really hard on the family but was also an amazing moment to see the family can come together. My my grandpa ended up in the hospital. He sort of had an infection and it had impacted already his been struggling with memory and and this infection.
Just, you know, exponentially. Had, you know, made it worse and it was really tough because the family. Had to see him in a state where, you know, he was not the version of himself that he used to be. And he, to me, my grandpa has been one of the smartest people I've ever met. I've just listened to his stories. And I owe him the sort of, yeah, like the wisdom and curiosity that I have in my life because of him. And so, you know, it's hard to see people you love lose some of that. And it's also a sort of reminder that life is finite into.
To enjoy the time you have with the people that you love. And I laugh because there I put this at the end and the writing. But it's like my grandpa, he sort of like punches. I try to hug him. He's not very affectionate man sometimes. And I I went to give him a hug and he sort of punches me in the stomach. And on Christmas I did the same thing and he he sort of gave me a real hug this time. And so that was a really nice moment. And I had written that before that I said I'd hug him and I'll keep hugging him and I'm glad to see that.
Happened. Yeah. In Christmas. And my sister, I should have a picture directly of her here. I have them somewhere. I'll add it. She got engaged. A great guy named Ethan who I've really, I really enjoy his presence. He's an awesome guy and obviously cares deeply about my sister. I can tell by the photo shoot he did with her from this and and you know, my sister and I, we had some, you know, some trauma from seeing what a bad marriage can be with my mom and dad. And for a long time we thought I thought you know neither. First, neither of us were very skeptical about marriage and life and.
Kids and all this stuff. And it's really amazing to see that transition happened for my sister and you know her to meet the right person and some of those inhibitions sort of fade away in the in a positive way and. As I move on here, I'm really lucky. I got to do some traveling and I haven't really got to do that much traveling in my life. Obviously, you know, COVID really shut things down for people. But then before that, I was just sort of locked up in a basement working on my first business and it just didn't make much time for it. I didn't prioritize that. I always had excuses. And so this is a picture here. If we look, I've got robot heart and mind warrior. We did this in the morning, so we had all stayed up all night. This was a long, long one. And had.
Just an amazing time at Burning Man. It was a three-year hiatus. I had gone originally in 2019 and then got to come back in 2023, real high expectations and with that sort of return and it was a tough year to be honest. It was, it was, I mean amazing, amazing time, but extreme heat, dust storms, massive exodus, and I think just those, those high expectations have coming back after so long. And I think anyone who you know can go in with those high expectations. You can learn a lesson.
Dropped out and I showed a bunch of videos on that so you can check those out and I really enjoyed making that series and got some great feedback on that, which was awesome. And my intention there was to dance and I danced, I danced hard. I'm, I'm glad that I achieved that. I was a super meaningful time because I had felt this sort of male induced. Rigid dancing and shame at the first Burning Man that I went to and I wanted to come back and be over that and I was able to. I mean it might seem like a small win, but to me it actually meant a lot and I'm very glad that I did it. And a couple other sort of travel things that I just did not know was coming. But we got to go to Portugal, Portugal for web summit and that was amazing trip. Two things at once. He had web summit, which I've got a video here for, and then a personal travel experience. I should add a couple more.
Pictures of Portugal itself, but it's just like such a beautiful place. 10 days we did there. If you're there, go to Sintra, check out those castles, Penna de Quinta. And then there's some amazing drives along the coast that I just, you know, really changed my perspective on just how beautiful this world is and how we can live life differently and. After that, we were lucky enough to go to. That's when I were also lucky enough to go to Founder Con, which was a Techstars event that has been put on every year, every year and brings all the Techstars founders together. And it was in Oakland, CA. And what it also allowed us to do was explore San Francisco. And to me, San Francisco is sort of this mystical, mythical place that I had always wanted to go. Obviously a lot of love for Silicon Valley. And then just the actual innovation, the people there, this is a picture of me from.
Akron on Twin Peaks looking at the Sunset and I just loved also. What I found was amazing. Great people there, but also a reverence for nature and and to me, the elevation, the water, the cliffs along and did a drive from, you know, Santa Monica all the way back to San Fran. Something really spoke to me and I. I I still think about it often and I think about maybe returning one day and maybe more than returning. Couple other things on that. Got to go up to the cottage. Amazing time with my mom for her her birthday and I think we did the perfect time for him to leave. You know, having an incredible time there. The nature of up north in Muskoka, that's a beautiful, beautiful place, even further than Muskoka actually and something that I'm very happy and privileged to experience and something. Thank you. I'm going to thank you, Mommy. And just Speaking of that, I, you know, talked about the family, but you get a bit older and you just cherish your family more and more and I'm so glad.
That's happened because there's these times when you're growing up at a certain age, it's something that you push away from and I no longer feel that way. And all the Christmas that we just came from was a a wonderful time and I'm so glad that we have a relatively normal, happy, healthy family that gets to enjoy time together. So a big milestone that I talked about was sort of buying my first house. This was, you know, Monica and I did that in 2021 and then we moved in in March 2022. Now there were some lessons here, variable rate lessons.
How to buy your first house how to what to put down a lot of things that we didn't necessarily expect that you learn as a first time home buyer and some of those are hard lessons but overall still grateful to have a place that we love and that we call home. And that was definitely true as we you know spent a week or so back you know at a great place that my mom and and her partners but we missed our home and we're very glad to get home last night. So a couple other things that I just I think I've got some article you know some. Pieces right in here, but. Just wanted like.
One of the advices that had been given me was to when you're building a business and this is something that can't always be avoided, is if you can't avoid taking personally liable debt. And I did this future printer on BBC program again, I still consider it a positive program, but it was a $60,000 loan so I it was in the early stages of speak. There was some scary stuff going on in the world and I wanted to fund the business, I wanted to pay employees, but I had to put that personal liability on myself to to be able to make that happen and that really weighed heavily on me. For a long time that I also put some of my own money into the business. And between those two was, you know, sitting around $90,000. And I made a really difficult choice in 2022 to pay off that loan, which was personally liable and also the shareholder loan. And you know, some people would say that talk that wasn't the right choice or whatever that, but for me it gave me a place to like that that was breeding like low anxiety, low risk tolerance, resentment, short term.
Thinking and it was not supportive of a good life or a good decision making path in business. And so I really struggled with that. And to pay that off to open up a place where I could operate from, you know, clarity from feeling that I want to can build a business without this massive personal liability on it. That became a hugely freeing mechanism that has allowed me to accelerate a lot of decision making towards the tail end of the year and then moving into 2023. So very, very.
I'm grateful for that. I think along with that, one of this was actually happened after I had made that decision. It was putting us in a really tough state as a as a business. But Techstars and Techstars, Toronto specifically saw something in us. They invested in us. They have a small team shipping Sunil, Gabby, Ramundo, Alicia. But they're really an effective team, beautiful people. And yeah, they saw something else. They invested in us. They've been, you know, they've helped us face hard truths, understand what we should be doing.
Growth and and also just make a ton of amazing worthwhile intros. Now, one thing that has gone you know, I paid myself a salary, a good, a good salary this year, and I had made some sacrifices going through COVID and some of these things. So that was a huge win for me. I'm not going to linger too much on it, but anyone can be grateful for that. After maybe years of not doing that, as much work with great people. This is a great shot of vatsal. Again, a little rasterized, but a vessel in Portugal on a Cliff. He's the CTO.
You guys are rocking my life personally and professionally. I'm thankful to call him a cofounder, peer and friend. I've got some other people that I was proud to work with. Nihal Lorne Nihal was, you know, while we only worked together for about a year. Just executed so well. I learned so much from him and it to me it was one of those like wow, I made an amazing hire here and he became a friend and it makes you inspired and move forward and and and be feel responsible when you're working with great people with that and as always Lauren has stuck with us forever. He's been amazing manager of all our finances and making sure that we're still alive. And then along with that not just tech stars but the mentors that tech stars introduced our own mentors and then clients and customers that we actually get to work with that speak so.
I know I'm coming up about 6 to 8 minutes already. I can do this. You could do it too if I've got some couple of quick DIY projects. These are super fun this year. This is a pyramid that Monica and I made for my sister and it's got a dog here. It's got a wedding cake. It's just a side angle for it. So it's full of 3D pyramid and then a little hot air balloon because they. Ethan asked my sister, good to get engaged in the hot air balloon. And so we made these resin pyramids for everyone in my family for Christmas. And man was it a.
Ask. But Monica had a lot of fun. The joke is that we almost broke up. We didn't actually. It was just sort of fun to say and these turned out really beautiful. And it was amazing to see the response that we got from our family from it. And a couple of these things just sort of came to life this year and I really enjoyed, you know, moving from off the computer to a more tactile things. And this was a Moss resin board that we made with a beautiful river flowing through. You know, it was quite a quite a while to make, but now is up on our wall in the living room and it's something that both of us are super proud of.
There's always that, you know, a piece to talk about when someone enters the house. And we had a lot of fun doing that together. We also made some art, some painting experiments. Monica is a good painter. I'm not. But, you know, I, I, I tried to flex my artistic endeavors in sort of the lines of creativity. So this was Monica's. This is just natural and beautiful. I, you know, have to put some tape down and then try to do it and maybe come up with something a little more conceptual so that it can outshine the poor art quality that actually has. And I think.
Just you know in general for ongoing healing journey in 2022 that has continued that includes exercise, fasting, limited alcohol and take almost none in 2022. Love in my life which is a big one, nature, microdosing, cold water and and then other. I said sort of relatively cliche but impactful practices and I think these are all you know super valuable and meaningful to me. One of those was supercharged one which was my first DMT experience. I did do a video.
On that and I've got it, you know, embedded here and then I'll add a link in the video. So you. But man, that was a lot of information and just the thought that that sort of accessible and rapid healing space is really quite profound, something that I did not expect to. I don't know how that came together, but it did and it's definitely a worthwhile and a moment I'm grateful for in 2022. And a couple other quick things here on that and sort of the healing journey. It's just nature like I'm in port.
Put it in Ontario, it's just outside Toronto. It's close to nature, right near the water. We have a beautiful off leash dog park or shared some amazing moments with Asia and also just reconnected with water. And I'm a Leo sort of fire and but I grew up on a farm where we had a pool and I was privileged to be able to swim and I just fill out water reconnects me with this inner child and that's such a beautiful thing to have and something that's so worthwhile my life and so by being near the lake. I've felt in so many positive healing consequences to that and something I'm so grateful for. And I've got a shot. Monica and Taja on the kayak, right, looking at the sunset and many, many nights we spent out in the water doing that and some of the most beautiful moments of my life and something you know, super, super grateful for in 2022. I'm coming up to the end on my scroll bar. I think I got some hot yoga here. This was just towards the end of year. I can't touch too much on this, but it's something that I had done a lot.
I recommend for anyone who is looking for a way to get in touch with physical side, mental side, spiritual side, community and also it's just some competitiveness, which is in a good way. Like where you're all like, I want to hold this, ever look at that amazing person holding this pose. I want to hold this pose and really drives sort of the success of your exercise and your practice and something I'm super grateful for. I'll touch on two last things in this regard is hockey. I've had a lot of challenges with my sort of relationship with hockey.
And how I think about it. But I was lucky enough to meet some good guys and have play in the league. I've definitely lost my touch, which is its own challenge with my ego, but it's, you know, still put me in the present moment. It's reconnecting me with that instinct that I have. And also it's just this great form of exercise that I'm super grateful for and I'm going to touch on one other thing. That's what I didn't expect was Ultimate Frisbee, Ultimate Frisbee play for the first time in the summer 2022. And Oh my God, what a fun sport. As soon as I played it, I instantly connected with it.
Running the team's perspective of it, the throwing and just seeing this Frisbee float and you're Oh my God, am I going to catch this? I'm not going to catch this. And just catching it, landing in the end zone for a point, that's a beautiful, beautiful thing. And I'm super, super grateful for the experience of playing Ultimate Frisbee. And I will be back in the summer and then, you know, I think something that's super important, new and old friends and so no particular order I've got.
Natalie and I, nice picture of Burning Man. I just love Nat. I just you know, she just we were in the same RV at Burning Man. We did not know each other. It was there for her first experience and then she just had this thing where it was like I could say whatever crazy thing came into my mind and I knew that she would laugh at it and that was that's a good thing to have. And then that then connects me with Brendan who is her fiance and also was in the RV with me and he just just a solid guy, very empathetic, very in touch with.
I think The thing is, it's sort of like the feminine masculine, like dichotomy and I I just thought a very thoughtful, empathetic, caring person. And I'm so glad to meet him. He's a very good person to call a friend. We had a great time at Burning Man in 2022. Aaron and Bovina, they came, they were friends with Monica before and came from India. They stayed at her place for two weeks. By the end of those two weeks, I just, you know, I just loved them so much that taking care of Taja on several occasions, they've got a big.
That one coming up as we go to India, and I just love them so much. They're great, great people and I'm so glad they're settled in here. close to us, entire couple other people, entire Burning Man crew, Nick and Luke, Davy Lee, I know there's way more than this, this stuff, but Davey Lee and just a mentor that came through who had previously done tech stars and sold his business had just really resonated with him. And to thank you for all your insights this year, you helped me with a lot of things. Turning 30 years old man, I get caught up in a milestone sometimes. 30 years old. Felt like a big one but didn't hit me as hard as like 21 did. Even 25 hit me. You know I've I've. I think I've detached a little bit from that. I'm just living and flowing through life but I'm still grateful for making it here and being 30. A couple last things to close out this all grateful party here in 2022. Generative AI. If you know me you knew I was going to probably say something about this huge.
Find an artificial intelligence culmination decades of work. We got a lot ahead of us here. But it's this beautiful sort of merger of human creativity talent and then just like yeah machine, computational power. And it just inspires me greatly. I was hacking away trying to figure out how to accomplish a few things in this space before this really emerged that make me feel like an idiot now. But at the same time it's just like beautiful beautiful thing and it's going to be a crazy, crazy year. I'm going to do a video on the predictions for 2023 and this is one of those top.
Sort of areas of predictions that I think is going to be pretty huge and. I've also got YouTube, so I'm recording this video. I'm gonna upload it on YouTube. 70,000 views this year, almost 3000 hours of watch time. Six, almost 700 subscribers. I started posting half, you know, guess halfway through the year. Some pretty big spikes there a couple of times. And I'm just really grateful that I actually you know came up with the drive the to do it consistency to be able to continue doing it. That I got actual real feedback from great people like you. All of that.
Could have committed for me to continue. And I'm really excited for this journey with some goals around creation in 2023 and in this last piece is just you again. So if you're checking this out somehow we've connected here. Time, space. I'm grateful for that. I love you. I hope you had an amazing 2022 and I hope that this sort of reflection that I'm doing on what I'm grateful for has, you know, helps you in in your reflection. And I hope you know we can all be more grateful in our lives.
It's a weird, crazy ride that we're on, but it's beautiful and you know, it's. It's not always, not always easy, but when we get to share it together, when we get to grow together and when we also take the time to reflect and, you know, even put the list together like this, you're like, wow, there are so many things to be grateful for. And for that I'm grateful. I'm grateful for you. Hope you have an amazing rest of day. Hope you have an amazing end of 2022 and an amazing 2023. Bye, bye.