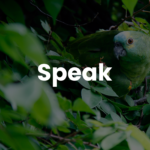 YouTube Video
Episode Summary
Join an illuminating discussion with Dr. Jonathan Fields, a leading voice in integrative medicine and psychedelic therapies. With deep expertise in acupuncture, functional medicine, and Eastern healing arts, Dr. Fields offers a holistic view of modern healthcare.
In this wide-ranging conversation, he provides invaluable insights into the potential of psychedelics to transform mental health treatment. Dr. Fields draws on his own journey back from chronic illness, catalyzed by natural remedies when the medical system failed him.
Tune in to hear Dr. Fields' perspectives on critical issues like patient access, therapeutic integration, the mind-body connection, and the responsible use of new technologies like AI. He shares an inside look at the progress of psychedelic medicine, from underground to acceptance.
Dr. Fields' passion for mindfulness and community integration comes through in his exciting vision for delivering care. Discover fascinating details about psilocybin research, ketamine clinics, and the psychedelic communities bringing this medicine into the mainstream.
Expand your mind and open your heart as Dr. Fields reveals the keys to healing ourselves and evolving healthcare. This is a timely, thought-provoking dialogue you won't want to miss!
Dr. Fields LinkedIn Profile: https://www.linkedin.com/in/jonathanmfields/
Organization Website: https://cr8health.com
Personal Website: https://integrativemedicine.us