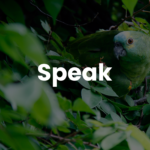 Automated Transcription
OK hello, hope everything's going well. I feel like I'm a reporter here with some breaking news continuing on the topic that I've shared a couple of videos on. Dally is now officially in beta so I received this message about 15 minutes ago. As you can see how to do this as quick as possible. I was on a call. I had some things to do and then I'll click open to the link of the actual page that you can see is dedicated and I'll copy and paste the text into this video so you can read it and then check out the link. As always for a resource. So overall very exciting time. There's been a lot of people who are waiting for access to Dali. They're going to invite a million people over the coming weeks, so have you been on a wait list and you're waiting to get in? This may be the time that you are coming. Additionally, they have seeming to starting to refine their pricing so you can get 50 free credits during the first month. So basically 50 prompts. I'm guessing what that is and then 15 free credits every subsequent month. So the finally limiting and putting a throttle on the amount of images that you can generate and then you can do 115, which is an odd number, but it seems like they're harbouring.
Down this number 15 for 1:15 generation increments for $15.00. So you will continue to use one credit for $1.00. Prompt generation that returns 4 images and then an edit or variation prompt which returns three, so they are looking to figure out how to explore different pricing options that align with users creative process and as a thank you for the support during the research. For anyone who has had access, you've added an additional 100 credits to the account, so you also now, which is very exciting is you get. Full commercial rights to the images you create as long as you follow the content policy and terms, and then these include the right to reprint. Sell emerges that dice these images. So that means there's going to be a huge change in how people are interacting with Dolly images. What we see the use cases of these how people you know. Do they generate and make money off them? Do they turn them into NFT's? Very fascinating to see how this change for full rights to commercial to commercialize these images changes the way that people are using them. Market them.
And do whatever they they they want with them. So really, a couple of changes that are pretty exciting overall that we're gonna see from this. And then lastly subsidized access. So they hope to make Dolly as accessible as possible. Artists who are in need of financial assistance will be able to apply for subsidized access, so maybe you're not a huge income earner, but you're incredibly creative and talented and you want to use. You want to use this technology you can submit, which I always laugh that like no matter how advanced, some of these technologies are, it always comes back to a Google Docs.
Farm so you can put your name. Don't even look like they're asking. They're not even asking for an explanation or anything yet, just letting you apply and then hopefully getting back to you. And then they've also got a discord channel here. That'll pop open and drop the the link. Also click open these content policy and terms and then you can see the dedicated video here is now too. So they've made a page July 20th, so this is hot off the press, three minute, 3 minute read.
Detailing how many credits you get access to about the powerful ways that people are using open AI's Daly. And you know there's a couple of examples music videos for young cancer patients magazine covers and just bringing novel concepts to life. Well, obviously a big focus on safety ethics as well. You know, just as more people get access to this platform and and maybe not having the same moderation or control over the people and who they are. You know, for example, for myself in that early access I put in my social media links and all that stuff. And so maybe I don't know if they did, but took a quick link to see what kind of content I'm publishing on there. And you know, said OK, this guy seems like a good guy doesn't seem like he's doing anything hateful, so that's something that they're a little bit of safety and you know, follow under announcement. So I think this is a very exciting day for image generation.
For Gally, for people who are trying to figure out what does AI look like when it's merged with creativity. I'm personally very excited. This means that there be more images created, more understandings of how to modify prompts, a lot of incredible things are going to come out of this, and I've been very happy to be just a small part of the early stage. I've been following this for a long time and I think it's truly breathtaking even for people who are maybe not as interested in this. But once they see some of the outputs, or they have love for art they have love for creativity, whereas people start to print more practical use cases of this image generation, I think we're going to see just an explosion of adoption of understanding of interest.
And I think we're very early in this curve, so I hope you get access in this beta. I hope you're part of the 1,000,000 people I've been creating some resources on getting access to Daly, some image generation prompts, some alternatives, but it looks like we may have more and more people getting access to the actual Dali Dali too, which is a very exciting time for people. So thank you for checking this video out. Like. Comment, subscribe all those things. Send me a message. Love this stuff very much and just.
Glad to see this. Hope you get access. Hope I get to see some of the stuff that you're creating and all these all be sharing out mine as well too. Have a wonderful rest of day. Bye bye.