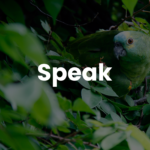 YouTube Video
Episode Summary
Learn from nutrition expert and tech entrepreneur Mariette Abrahams in this insightful podcast with Tyler Bryden. Mariette shares her journey from clinical nutrition into consulting and founding her company Kina.
They explore the exciting innovations happening in personalized nutrition powered by data and AI. How can we provide tailored recommendations while addressing bias in datasets and friction points in consumer engagement?
Mariette offers sage advice on starting small when integrating AI, even without a technical background. She also discusses the value of building proprietary data over time to generate unique insights.
Overall an eye-opening discussion on the past, present and future of personalized nutrition and technology. Tune in to gain perspective from a true insider in this emerging field.
Connect with Mariette here:
https://www.linkedin.com/in/mariette-abrahams
View Mariette's company's website here: