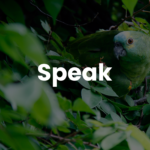 YouTube Video
Episode Summary
In this episode, I was excited to be joined by Michael Miller, an Investor, Financial Modeller, Author, Lecturer and MBA.
He recently released his book "The Big Raise: The Four Stages of Raising Capital for Start-Up Owners and Entrepreneurs":
The new entrepreneur's guide to financing your start-up.
Every successful entrepreneur needs at least two things: a great idea and the funds to bring that idea to life. While headlines and stories of great founders' successes may have you believing raising money is easy, in reality, the gruelling nature of pitching investors for capital can be exhausting emotionally and physically and still leave you without needed funds. So what can you do?
In The Big Raise, Michael Miller and Alexander Baker take the guesswork out of raising money for your start-up. By breaking down the process into four stages—ideation, preparation, the raise, and after the raise—the authors lead you through the venture capital landscape, demystifying it with the knowledge that comes from their vast experience in business, law, and the world of finance in both Canada and the United States. Key terms are defined, and attainable concepts are explored, all to help prepare you for investor expectations and avoid some of the common pitfalls that plague many start-ups as they seek funding.
You may already have a good idea. Once you have the skills and knowledge to go into the fundraising process with confidence, you are more likely to hear investors say Yes.
You can order the book here: